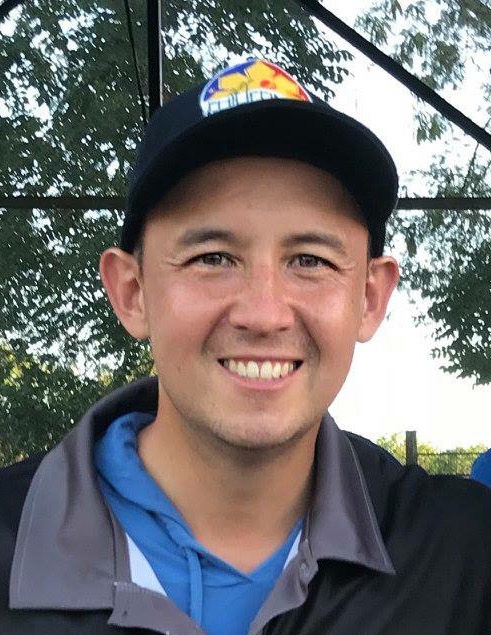 In this exclusive nine-part series of daily diary entries, Philippine national team cricket captain Jonathan Hill – a dual Filipino-Australian citizen — takes you inside the team camp as they plan, practice, play and eventually win in thrilling style the ICC T20 Cricket World Cup East Asia Pacific qualifier. He also takes you on his own powerful, emotional journey as he reconnects with his Filipino heritage and the birthplace of his mom.
The Philippines national cricket team made history and thousands of new fans both here and around the world when they won the week-long, four-nation tournament against Indonesia, Japan and South Korea that finished on Friday, December 7.
The event was staged at Friendship Oval at Emilio Aguinaldo College, Dasmariñas, Cavite, the first time that the Philippines has ever hosted such a major international cricket event.
The historic win means that the Philippines move a step closer to the T20 World Cup to be held in Australia in 2020. That event is expected to be watched by more than 1.5 billion people worldwide.
The Philippine team will now travel to Papua New Guinea in March 2019 where they will play Papua New Guinea and Vanuatu in the International Cricket Council (ICC) East Asia Pacific final.
While there is still a long road to travel to make the World Cup, the Philippine team's performance in this tournament has sent a message that they have arrived on the world stage.
Let captain Jono Hill take you on a thrilling, emotional roller-coaster ride through the first stage of that journey.
Thursday 29th November 2018
It all started with an email to the Philippine Cricket Association (PCA) back in 2011. I explained my passion for cricket and my experience and expressed a keen interest to somehow be involved with cricket in the Philippines, the homeland of my mum.
Within a day a gentleman by the name of Iain Sinclair replied. Little did I know that correspondence would begin a journey that would take me to different corners of the globe competing at the international level, introduce me to a community of people who are fiercely passionate about cricket, and awaken inside me a deep desire to connect authentically with my Filipino heritage.
*
It has been a busy couple of days since flying from Sydney to Manila. The flight was delayed for three hours. It gave me and a new Filipino national team player, Grant Russ, from Townsville in Queensland, the chance to get to know one another and share stories from our cricketing past.
I spent my first night in Manila with Karweng Ng and his wife, Hannah. Wanga and I have been roommates on tour ever since Hong Kong in 2015. It was great to catch up with him, see where he lives and finally meet his lovely wife. I had planned to do some shopping on my first day in the Philippines but a combination of jet lag, the crippling humidity and smog got the better of me. I slept instead. I felt much better by the afternoon and was ready for a hit with Wanga and newly appointed national coach, Mark Pekin. We used the tennis courts at the International School Manila where Mark works as the Sports Coordinator. There was something surreal about being on top of a high rise building overlooking the bright lights of Manila, using a bowling machine on a tennis court and backing yourself to keep balanced and hit through the line. By the end of our one and a half hour session we were dripping with sweat. It felt great to get bat on ball.
*
This morning PCA general manager Faisal Khan and I attended a media conference at the National Press Club. The journalists showed a genuine interest in cricket and were hungry to know about the team, our chances of success and some of the basic principles of the game. Faisal and I really enjoyed the experience. It's easy to talk about a game I love and a team of players who are united in their love of cricket and the Philippines. I feel immensely proud to lead them.
We arrived in Tagatay this afternoon. All of the national teams are staying at The Serviced Residences at Kasa Luntian. The apartments are spacious and there is plenty of room to stretch and roll.
This evening we had a team dinner at the hotel restaurant. Conversation bubbled along as we reflected on the last tournament in Bendigo, Australia, and openly expressed our goals for the week ahead. Tomorrow we have an official team training at the ground in Cavite. I can't wait. It's all about to get very real.
Jono
Friday 30th November 2018
Our training session this morning went really well. Friendship Oval is in outstanding condition and a huge thank you must be given to everyone involved in the preparations. The team had an hour in the nets and an hour in the field. It was encouraging to see all the players supporting one another and approaching both sessions with enthusiasm and intent.
All eyes were on new squad member, Grant Russ. His accurate bowling, sound batting technique and agility in the field will certainly be an asset in the week ahead. Vimal and Ruchir were rolling out a good variety of deliveries, whilst Danny Smith and Sunny Singh found great rhythm through the crease. Manoj had all the batsmen tangled up with his cutters, swingers and slower balls.
Our batsmen were finding the middle of the bat on a regular basis. The depth of our batting stretches a long way down the order and if we can adjust to the different match situations then I know we will be able to post some significant scores.
*
Immediately after an official ICC function this evening we had a team meeting facilitated by Mark (coach), Faisal (general manager) and me. A lot of material was covered relating to the culture we aspire to cultivate, the values we believe are integral to our success and a deep and honest reflection on what it actually means to represent the Philippines and play at international level. All members of the squad were given the opportunity to talk about their journey towards this tournament and their overall involvement with Filipino cricket. It was truly fascinating and inspiring to hear the stories of everyone in the group: we laughed and listened and learnt about each other and about what this game means to us all. All these narratives have reached a point of intersection, here on the eve of the first ever international cricket tournament in The Philippines. Before departing for dinner we agreed on a catch cry for the week – "Sama-sama tayo," meaning "Together as one." Our belief in each other and in the Philippines will serve us well in the week ahead.
Tomorrow we play our first game against South Korea.
Let's go, Philippines! See you all at Friendship Oval.
–Jono
Saturday 1st December 2018
I imagine that Iain Sinclair is somewhere in the galaxy this evening, sipping an ice cold San Miguel and sharing a story with whoever is close by about the thrilling victory the Philippines accomplished over Korea this afternoon in the fading light at Friendship Oval. I can see him retelling specific moments from the match; like when Haider Kiani clipped the opening bowler for six over square leg like a left handed Australian cricket legend Mark Waugh, or when Grant Russ took two wickets with his first two balls, or when Sachin took a screamer diving full stretch to clutch the Kookaburra with one hand or when Sunny Singh came back for his second spell and snared two vital wickets. I can see him spinning these yarns and smiling and know that deep, deep within his heart there shines a strong sense of satisfaction – that the countless days, months and years of hard work have come to fruition: that Philippines cricket has finally announced itself on the international stage.
*
Today's win was special for a number of reasons. It took place in the hours following a memorial service for Iain Sinclair – the father of Filipino cricket – which was attended by his wife, Nicolette. Iain, sadly, passed away just a few months before this tournament. It was the first time the Philippines had played an ICC international fixture on home soil. It sent a strong message to the other teams and has given us an understanding of what we are capable of in the face of adversity.
As a captain I could not be prouder of how we performed and carried ourselves throughout the day. A perfect example of how united we felt as a team can be found in the attitude in our reserves who were not selected for today's match. Muzi, Milan and Vimal exuded enthusiasm, support and endless encouragement the whole day. They ran out the water, they cheered their lungs out and they ensured that the other players had everything they needed to perform at their best. This sense of unity is powerful and transformative and must be maintained in the coming days if we are to achieve our ultimate aim of winning this tournament.
Tomorrow we take on Japan and we know they will be disciplined and determined. The onus is on us to play with the freedom and intensity that flowed through us today.
Finally, on behalf of the team I have to offer a massive thank you to all the support that has been shown both in the Philippines and abroad. Every word of encouragement and every gesture of support is greatly appreciated and is a strong source of inspiration.
–Jono
Sunday 2nd December 2018
Today's match went down to the final over again. However, this time the result didn't go our way. The whole team is disappointed. It was a very quiet bus ride back to the hotel in Tagatay.
Whilst we clearly didn't play to our potential it must be stated that Japan played an excellent game of cricket. They played with discipline and determination and ultimately it was their hunger to succeed which got them over the line.
At the end of the match we had a team talk reflecting on pivotal moments of the game and overall attitude. We didn't field to our potential today and we struggled to bat in response to the game situation in our run chase. All the players have had a chance to think deeply about specific areas they can improve upon and we know there is a lot of cricket left in this tournament.
*
Throughout the day I had the chance to meet several young Filipino cricketers who are involved in the development program run by the PCA. It is tremendously encouraging to see how passionate and committed these players are to learning more about the game and refining their skills. Hopefully our performances in the coming days can inspire a life long love of our great game.
*
Tomorrow is a new day. We play Indonesia. Let's go, Philippines.
–Jono
Monday 3rd December 2018
Indonesia needed 11 runs to win off the final over of the match. A nervous silence descended upon Friendship Oval. As Sunny Singh stood at the top of his mark, about to bowl the last over, I think everyone in our team thought the same thing: our campaign was on the line: our fate to be determined in the next six balls. Indonesia did well in the first few balls, scrambling well between the wickets, but, critically, they couldn't find the boundaries. With one ball to go, they still needed 4 runs to win. Sunny glided into the crease and bowled a length ball that rose sharply, striking the batsman on the body as they scrambled through for a leg bye. We had won our second match of the competition. We could still win the tournament.
It was a thrilling victory, but it was a somewhat subdued celebration. I think we were physically and mentally exhausted from playing three games in three days, all of which went down to the last few balls. For me, the most pleasing element of our performance was the way we remained composed in those final, crucial moments of the game. We were united in our focus, an indication of our collective cricketing experience and strong team spirit.
Earlier in the match we scored 156 with the bat. It was a competitive total, but about 20 runs short of what we were expecting considering the platform that was established in the first 10 overs. A couple of changes were made to the order, the most notable being my promotion to number 3. The thinking behind that was, as captain, I needed to take responsibility and build a solid platform for the others to build upon in the final 5 to 6 overs. I wanted to bat with intent by always looking to rotate the strike and take calculated risks. It almost worked out. I scored 62, but then we had a mini-collapse. Fortunately, Grant (Russ) and Sunny finished strong with some creative shots that found the boundary. Those late runs were critical. At the end of the innings we felt confident we had a defendable score.
Indonesia got off to a blistering start. They hit some glorious lofted cover drives and were quick between the wickets. Soon, though, they started to give some chances and this time, unlike in our game against Japan, we held our catches. From a tactical perspective I was always mindful of who and how the batsmen were attacking. I changed our bowlers around early, before settling into a bit more of a rhythm in the middle of the innings. But just as it looked like we were building significant pressure, Indonesia would find a way to hit a 4 or 6 to get them back into the match. All our bowlers contributed, however, once again, it was Sunny who led the way. He bowled a consistently full length and varied his pace with great guile. His bowling was a source of deep frustration for the batsmen. The way he closed out that final over was world class. Hopefully he can carry on this form into the second half of the tournament.
Tomorrow we have a rest day. Some of the Manila based players are with their families whilst others will be at work. Those of us that have flown in will look to relax at the local shopping complex and enjoy the spectacular views that Tagatay has to offer.
We learnt last night that Japan was successful against South Korea. They remain undefeated at the top of the ladder. We have lost one game, now in second place. It's still anyone's competition. We still believe it can be ours.
–Jono
Tuesday 4th December 2018
After three days of exciting and intense cricket we finally had a day to rest. Some players went back to Manila to be with their families. Others are at work. I used the day for rest and recuperation. That meant a walk to Ayala Mall in Tagatay in the stifling humidity, followed by a stroll in and around the nearby Fora complex.
I stumbled upon a wonderful bohemian establishment called the Dreamland Arts and Craft Cafe. They served the best banana smoothie of my life along with a sumptuous veggie wrap. The cafe was brimming with positivity and creativity: artwork and poetry were on every wall. They didn't offer wifi, which was refreshing, and instead suggested people talk or spend time in quiet reflection. I used the time to think about the second half of the tournament. Japan hold the lead, but the cup and the opportunity to go to Papua New Guinea next year, and move one step closer to the T20 World Cup in Australia in 2020, is still up for grabs. There was barely anything separating the four teams in the first round. It reminded me that, despite the enormous level of skill that is required for cricket, luck still plays a significant role. That's why we need to stay positive: fortune has a funny way of favoring the brave.
After lunch I spent the afternoon exploring the local tourist attraction, Picnic Grove. The parkland boasts lush vegetation along with extraordinary panoramic views of Taal Lake, Taal Volcano and the far-reaching mountain ranges that stretch to the horizon. I walked the mountain trail several times and felt the lactic acid dissolve from my legs. By the end of my stay I was drenched in sweat.
In the evening I dined with Grant (Russ), Henry (Tyler) and Dan (Smith) at a local Filipino restaurant. While we waited for the food we talked about our favorite Filipino dishes back home. All our moms are magnificent cooks! They're also our biggest supporters in cricket and life. We'll be playing for them tomorrow when we play South Korea.
–Jono
Wednesday 5th December 2018
At the beginning of this tournament we sat in a team circle and discussed the values that we believed would be critical towards our overall success. Positivity, being present in the moment and giving one's personal best at all times were the three main values that we aspired to embody over the course of this week.
Today, in our match against South Korea, we were forced to draw on every ounce of positivity we had. We only scored 103 runs after winning the toss and electing to bat. The wicket was slightly damp due to rain and drizzle but we knew we were capable of scoring much more. No partnerships really flourished as our batsmen found it tricky to adjust to the skidding ball. Despite the disappointment, we still believed that victory was possible. Our bowlers have improved every time we step onto the field.
The game plan was simple, get the ball full and straight, forcing the batsmen to play across the line in order to reach the boundary. Our bowlers did this brilliantly with Sunny (Singh) immediately finding his length. He was supported throughout the whole innings by Danny, Henry, Vimal and Grant. We bowled a few too many wides, however, our overall execution and endeavor can't be faulted. Once again the match game down to the final over. The Korean number 11 had been badly injured in the field but he valiantly strode to the crease, unable to run singles, hoping to swing his side to victory with a swipe over mid wicket. Henry maintained his composure and kept it full and straight and snared an LBW which sealed our third win for the tournament.
The most pleasing element of the past two matches, when the game has been decided in the last few balls, has been the ability of the team to stay fully present in the moment and play with belief in each other and themselves. By remaining composed and focused in these clutch situations we have given ourselves every opportunity to execute our plans.
We learnt this afternoon that Indonesia defeated the top team Japan in another tight finish. Our match tomorrow against Japan is therefore the most important of the tournament. We are now level with Japan on top of the ladder. If we remain positive, stay fully present and give our personal best then I am confident we will be flying to Papua New Guinea next year.
–Jono
Thursday 6th December 2018
The bus ride from the team hotel in Tagatay to Friendship Oval this morning was silent, yet thick with tension. Both the Philippine and Japan teams knew what was on the line. Most of the players had their headphones in and were trying to relax. I'd imagine that most of the players on both sides were visualizing what they needed to do.
It was probably one of the quickest trips to the ground. We got off the bus and had some time to ourselves where we sorted our cricket kits in the Iain Sinclair Stand. Friendship Oval was looking sensational in the morning sun. At that stage of the day there was not a single cloud in the sky.
The team meeting was followed by a warm-up and then followed by the coin toss to see who bats and bowls. The whole team was looking at me from the training circle to see what we were doing. I lunged forward and played an imaginary straight drive in their direction. We had won the toss and decided to bat.
Our total of 118 was about 30 runs short of what we were hoping to make. So far in this tournament we haven't executed a batting innings where we have played to our potential. Hopefully tomorrow is that day. Henry (Tyler) and Wanga (Karweng Ng) were the pick of the batsmen. They adjusted very well to a wicket that seemed to skid on a lot more these past couple of days. Their running between the wickets and ability to put the loose ball away is what helped us get toward 120.
Having defended 103 the previous day, we were confident that we could protect this total but we knew we would have to bowl with discipline and subtle variation. Once again all the bowlers performed well as a unit. They were each given the chance to position their fieldsmen and they bowled according to these placements. Our fielders held onto each chance that was given and in the critical final overs we all played with a united sense of composure and belief.
We have become accustomed to the match going down to the last over. In this game, it went down to the last ball: Japan needed 4 runs for victory. Sunny held his nerve to deliver a length ball that nipped off the seam. The batsman was unable to make contact. Sachin took the ball in his gloves and we had won our fourth match for the tournament.
Vimal was the standout player today and was awarded player of the match. His control, flight and turn had the batsmen swiping at mid-air. He was also brilliant in the field and chipped in with a handy score at the end of our innings.
We were elated to come out on top in yet another close contest. But we are all mindful that there is still one more game to play against Indonesia. We want to give ourselves the best possible chance of finishing with a win.
The continued support in the Philippines and abroad is a great source of inspiration.
To all our followers: we hope we have played in a spirit that makes you proud.
We are determined to finish strong.
Mabuhay Pilipinas!
–Jono
Friday 7th December 2018
As the sun set upon Friendship Oval, we formed a massive circle directly in front of the Iain Sinclair Stand comprising the team, the coaching staff and all of our supporters. Our bodies thick with sweat, our souls shining with joy. "Sama-sama tayo! Sama-sama tayo! Sama-sama tayo!" This call and response was our guiding light throughout the week. Together, we played as one. We were selfless, confident and composed. We played with a fierce and passionate belief that we could win from any situation. And we did. In this circle we sung it one last time with every ounce of energy we could muster. Iain Sinclair, from wherever he is perched in the galaxy, replied to our call in the form of a rainbow that stretched perfectly across the ground. Iain, our former coach and general manager of Philippines cricket, sadly passed away in August. This victory is dedicated to him and the legacy he left behind. It is also dedicated to every single Filipino citizen at home and abroad.
South Korea had beat Japan in the morning so going into our final match against Indonesia we knew we had already won the tournament. But in the team talk before the game we spoke about the absolute necessity to finish strong and show the other nations that we can perform no matter the context of the game.
We were sent into bat and amassed a competitive total of 138. Our top order played with discipline and intent and ensured the scoreboard kept ticking over. We finished about 20 runs short of what we wanted, but we knew we had the bowling attack to defend what we had.
(Tariq) Ali opened the bowling and struck early. His spell set the tone for the entire innings. There was some glorious catching from Dan (Smith) and Wanga (Karweng) and some stellar fielding from Grant (Russ) and Haider (Kiani), who both produced amazing direct hit run outs. In the field, there was belief and trust in one another. No matter who was bowling we knew we were not far away from getting a wicket, provided we stuck to the game plan. Wickets fell at a steady rate and in the end we dismissed Indonesia for 110. The Philippines won and history was made.
Our victory means we progress to the next round of qualifiers in Papua New Guinea in March next year. We will play Papua New Guinea and Vanuatu, both strong teams. We will spend a lot of time preparing, practicing, and playing to make sure we are ready. But that work will start in a few weeks. For now, it is important for the squad to take a few moments to stop and savor what has been accomplished this week. Our success at this tournament heralds the dawn of a new era in Philippines cricket. Young Filipinos from all corners of our 7000 islands can now aspire to represent our national team. They can dream of competing on the international stage. More importantly, they can see the pathway to get there. For me, that is the most exciting outcome of a magnificent week of cricket.
Thank you again for all your support. We hope to have made you even more proud of being Filipino.
Mabuhay Pilipinas! Sama-sama tayo!
–Jono